Reviews
With over 30 years of experience in the restoration industry, 911 Restoration has accumulated a large portfolio of satisfied customers eager to share their positive experience with you.
Since we provide a very vast array of services, our customers vary and include all personal, business and government entities:
Celebrities and VIPs
Property owners, managers and tenants
Management companies and large complex building owners
Big corporations, insurance companies and banks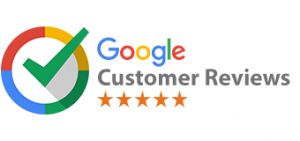 Aaron Anderson

6th of May 2022

Cody, Tyler, Barry and the team at 911 have been excellent to work with. Since our water damage was of coarse unexpected, Cody and his team not only were efficient with the initial mitigation, but have been very patient and helpful as acting as the liaison with the insurance company, and the "next step." They answer their phones, they're professional in their approach, work and while in your home and are always available to answer your questions, while offering recomendations, assistance and professional opinions. I would recommend 911 Restoration for any needs you may have. Very dedicated to their expertise, customers and always go the extra mile. Great job Cody and team!!

Ben Schroeder

26th of May 2022

We hired 911 for a mold remediation project and they did a wonderful job. Barry was extremely helpful throughout the whole process, and he took the time to answer every question we had. They came out to give us a free estimate and gave us an itemized list of everything they would fix along with all of the associated costs for each component. His team was extremely thorough, and the total cost was less than the original estimate (which was very reasonable to begin with). I hope we don't need any more major restoration projects, but if we do, I will be calling 911 Restoration without a second thought.

Michelle Bramer

9th of March 2022

We had a bathtub overflow due to my 2 year old son thinking it was a good idea to flood the bathroom plus a few other rooms in doing so. We called 911 Restoration and they were here on a Sunday night within 30 minutes. They did a great job in taking care of our children's bedrooms that were affected and making sure all their belongings were taken care of. The technician Dave went above and beyond for a Sunday night and the production manger Cody was more than helpful in explaining the process and communication. I fully recommend 911Restoration!