Expert Tips for Safe and Effective Crawl Space Mold Removal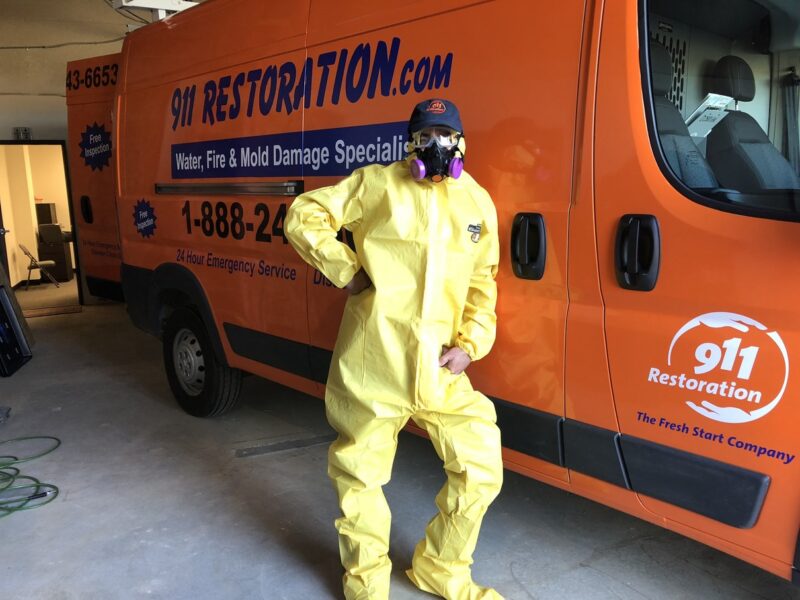 As a professional water damage restoration company, 911 Restoration understands the importance of addressing mold growth in crawl spaces. Not only can mold cause structural damage to your home, but it can also pose significant health hazards to you and your family. In this article, we will discuss the dangers of mold, how to identify it in your crawl space, and the steps we take to effectively remove it and restore your home to a safe, livable condition.
What is Mold and Why is it Dangerous?
Mold is a type of fungus that thrives in damp, warm environments. It can grow on a variety of surfaces, including wood, drywall, insulation, and carpeting. When mold spores come into contact with moisture, they begin to grow and spread rapidly. Unfortunately, crawl spaces are a common location for mold growth due to the high humidity and lack of ventilation.
Mold Exposure
Exposure to mold can cause a wide range of health problems, including allergic reactions, respiratory issues, and even neurological disorders. It is particularly dangerous for individuals with compromised immune systems or pre-existing respiratory conditions. If you suspect that you may have a mold problem in your crawl space, it is essential to address it as soon as possible to protect the health of you and your family.
Signs of Crawl Space Mold
There are several signs that may indicate a mold problem in your crawl space. These include musty odors, visible mold growth, and increased allergy symptoms. Additionally, if you have recently experienced water damage in your home, it is essential to inspect your crawl space for mold growth. The best way to confirm the presence of mold is to have a professional inspection and testing.
Crawl Space Mold Removal
When you call 911 Restoration for mold removal services, we will first conduct a thorough inspection of your crawl space to determine the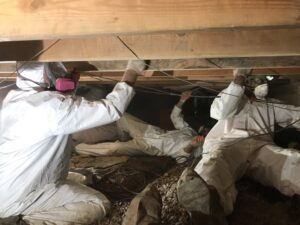 extent of the problem. We will then set up containment barriers to prevent the spread of mold spores during the removal process. Next, we will use specialized equipment to filter the air and remove contaminated materials, such as insulation and drywall. We will then clean and sanitize the affected area to eliminate any remaining mold spores. In cases where structural damage has occurred, we will also rebuild and restore the affected areas to their original condition.
To prevent mold growth in your crawl space, it is essential to ensure proper ventilation and address any leaks or water damage promptly. It is also recommended to schedule regular inspections and maintenance to catch potential problems early on.
At 911 Restoration, we understand that dealing with a mold problem in your crawl space can be a stressful and overwhelming experience. That's why we pride ourselves on providing clear and timely communication throughout the entire process. From the initial inspection to the final walk-through, we will keep you informed every step of the way. We understand the importance of great communication during an emergency situation.
If you suspect that you may have a mold problem in your crawl space, don't hesitate to contact 911 Restoration of Northwest Michigan. We have the expertise and equipment necessary to safely and effectively remove mold and restore your home to a safe, livable condition. Give us a call today to schedule a mold inspection and let us help you breathe easy again.