How Technology is Making Disaster Restoration Easier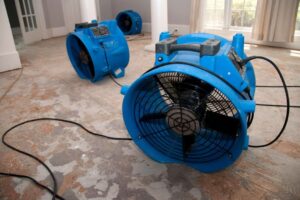 Located in the center-right of the US, the Great Lake State, Michigan, boasts over 11,000 inland lakes and nearly 37,000 miles of streams, making it the longest freshwater shoreline worldwide. Combined with an extreme climate, the state has become an epicenter of natural disasters that incur billions of dollars in property damage every year.
As a result, disaster mitigation and home restoration services in Northwest Michigan have more to do to prepare the community for impact and help them minimize the different types of damages. Thanks to the sophistication of information, response, and recovery technologies, disaster restoration is rapidly transforming and saving property owners millions in repairs.
In this post, we'll talk about the most common natural disasters in Michigan and how technology is making disaster restoration easier and more effective.
The Most Common Natural Disasters in Northwest Michigan
Due to its geographic location, Michigan experiences many natural disasters and has had 38 major disasters since 1953. Even though disasters like earthquakes, drought, and tornadoes are rare, the following ones are not:
1.    Floods
Michigan touches four of the five great lakes in North America, and due to many low-lying areas in the state, flooding is quite common. The biggest contributor to floods in the Northwest is heavy precipitation that can occur for days in a single spell, especially in the spring and summer months. Consequently, the state incurs millions, if not billions, of dollars in water damage, such as roof leaks, hail damage, flooded basements, sewage backup, mold buildup, etc.
2.    Winter Storms
The winter season in Michigan is known for being extremely cold with heavy snow and ice storms, wind chills, and blizzards that occur regularly throughout the 4 to 6-month season. These disasters often incur heavy financial damages in the form of collapsed roofs due to snow or ice and water damage from burst or frozen pipes that disrupt the water flow, causing it to seep into ceilings, walls, and basements.
3.    Wildfires
Northwest Michigan contains nearly 19.3 million acres of forest and averages between 10-12,000 wildfires every year. These fires pose a huge threat not only to lives, homes, and businesses in the vicinity, especially during the drier times of the year in Spring. Fire damage can range from anywhere between scorch marks, long-term smoke odor, and soot stains to your property being burned to the crisp.
3 Ways Technology is Making Disaster Restoration Easier
Here's how technology is making disaster restoration easier:
1.    Broadcasts of PSAs
Federal and local governments use different communication technologies, such as social media, television, email, and text messages, to alert locals of inclement weather, thus, allowing homeowners to proactively prepare for impact by hiring home restoration experts to assess their properties and mitigate all damage risks, such as leaking roofs or sewage backup.
2.    Disaster-Proof Buildings
With hurricanes, tornadoes, and wildfires becoming more commonplace around the country, many companies are upgrading property structures with shear walls, cross braces, moment-resisting frames, fire-resisting construction material like stucco, gypsum, and tempered glass. Many homeowners are investing in flood prevention technologies to protect properties from water damage due to floods, including water gates, flood guard systems, flood barrier socks, temporary seals, and even surveillance drones for search and rescue.
3.    Advanced Disaster Recovery Tools and Equipment
The disaster restoration industry has come a long way in terms of technology with the influx of sophisticated tools, equipment, and solutions to help prevent and minimize different types of damages. Here's an overview of the different categories of modern disaster recovery tools and equipment:
Tools and Equipment
Industrial fans and dryers
Dehumidifiers
Air scrubbers
Moisture meters
Flood pumps and HEPA Vacuums
Odor control
Multi-tool kit
Chemicals
Industry-grade disinfectants
Mold remediation chemicals
Smoke and soot cleaners
Degreasers
Advanced coatings and sealers
Deodorants
Supplies
Enhanced personal protective equipment
Respirators and filters
Ducting
Industrial sprayers
Poly sheeting
Sand screens and abrasives
Containment
4.    Disaster Restoration Software
There has been an influx of property restoration and project management software specializing in disaster recovery and restoration solutions in the digital age. Solutions like Microsoft Azure Site Recovery, Carbonite Server Backup, Zerto, and EZ Property Preservation facilitate contract creation, real-time project documentation, data collection, project coordination, and costing solutions.
Renowned Home Restoration Services – 911 Restoration of Northwest Michigan
Technology has created the foundation for disaster restoration companies need to make their work easier and better. Advancements in tools, equipment, and solutions can facilitate improved communication, resource allocation, scenario simulation, and project coordination.
At 911 Restoration of Northwest Michigan, we have the expertise and the latest equipment in the industry to deal with any water and fire damage resulting from natural disasters. Our team of experienced disaster restoration experts and technicians can also assess your property and proactively repair any issues that could develop and incur higher repair costs after a flood, storm, or wildfire.
Feel free to call us for more information regarding our water damage repair services.